---
❤️ Lotus will bring positivity in your home & life ❤️
✔️ Package includes: 15 Seeds Bonsai Lotus Flower
✔️ Lotus will grow in MIX COLORS
✔️ Products come with 30 Days Replacement.
✔️ Trusted by 50,000+ buyers, Top-Selling product of 2021
✔️ Symbol of Peace & Eternity
The Premium Bonsai Lotus Flower Seeds
Express your Spiritual self by growing this Premium Bonsai Lotus at home or even in your office. The Real Lotus Flower Seeds - Bonsai Set lets you grow your very own Lotus flowers indoors. Growing your own Lotus flowers at home or at the office brings you and your family peace and positivity.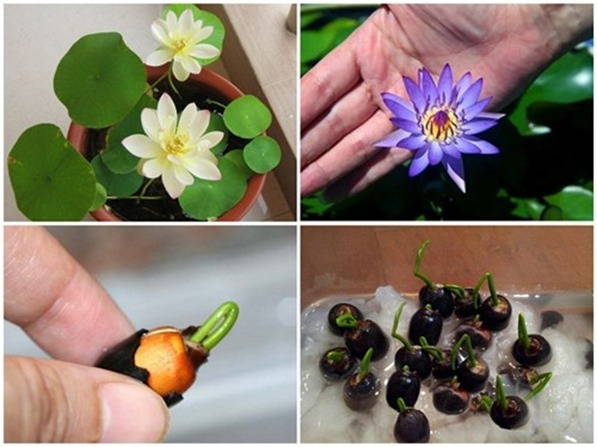 The Lotus flower is a symbol of peace and eternity. Lotus flowers are usually seen under the feet of deities. This sense of purity of the Lotus flower arises from the flowers growing habit of rooting in mud and pushing up through the water to bloom..

GORGEOUS FLOWER - Its colorful bloom is an obvious suspect, but lotus also has a life cycle unlike any other. It starts off as a bud underwater, often in murky ponds - undeterred by its dirty environment - it grows until it emerges from the muddy waters into a beautiful blooming flower.
SOWING TIME - Lotus seeds do not have hibernation, as long as the water temperature is above 12 ℃, you can sow on any season. Under the condition of appropriate temperature and sunlight, it will take about 50 to 60 days from sowing to flowering. Spring and autumn maybe need 60-80 days.
HOW TO PLANT: Seed treatment: Lotus seed shell is hard and dense, must be manually scraped before soaking. Be careful not to hurt the embryo
.
Important: Use sandpaper or a sharp cutter to cut the seeds open as shown below before sowing/putting in water.
100% Customer Satisfaction
✔️ Package includes: 15 Seeds Bonsai Lotus Flower
✔️ Lotus will grow in MIX COLORS
✔️ Products come with 30 Days Replacement.
✔️ Trusted by 50,000+ buyers, Top-Selling product of 2021
✔️ Symbol of Peace & Eternity